Newly developed to be usable offline, learners are able to use online or offline educational games and apps, or else to log in and take lessons for English, maths, science, business studies and computer coding from Grade 4-12, as well as a Foundational Literacy Programme for Grade 1-3 learners. Past papers and summary notes for the FET Phase for these and various additional subjects are also available on the tablets.
The preset lessons all feature videos and quizzes, and often other apps and PDFs as well. We use some of the best educational content available anywhere (see below), by curating them into lessons arranged by theme. Each learner is guided towards mastery according to their success in the end-of-lesson quizzes.
The learning experience is simple and self-paced, and the entire programme is gamified, with learners earning points for how long they are active, as well as how well they do in their quizzes – these can all be incentivised by the facilitating organisation.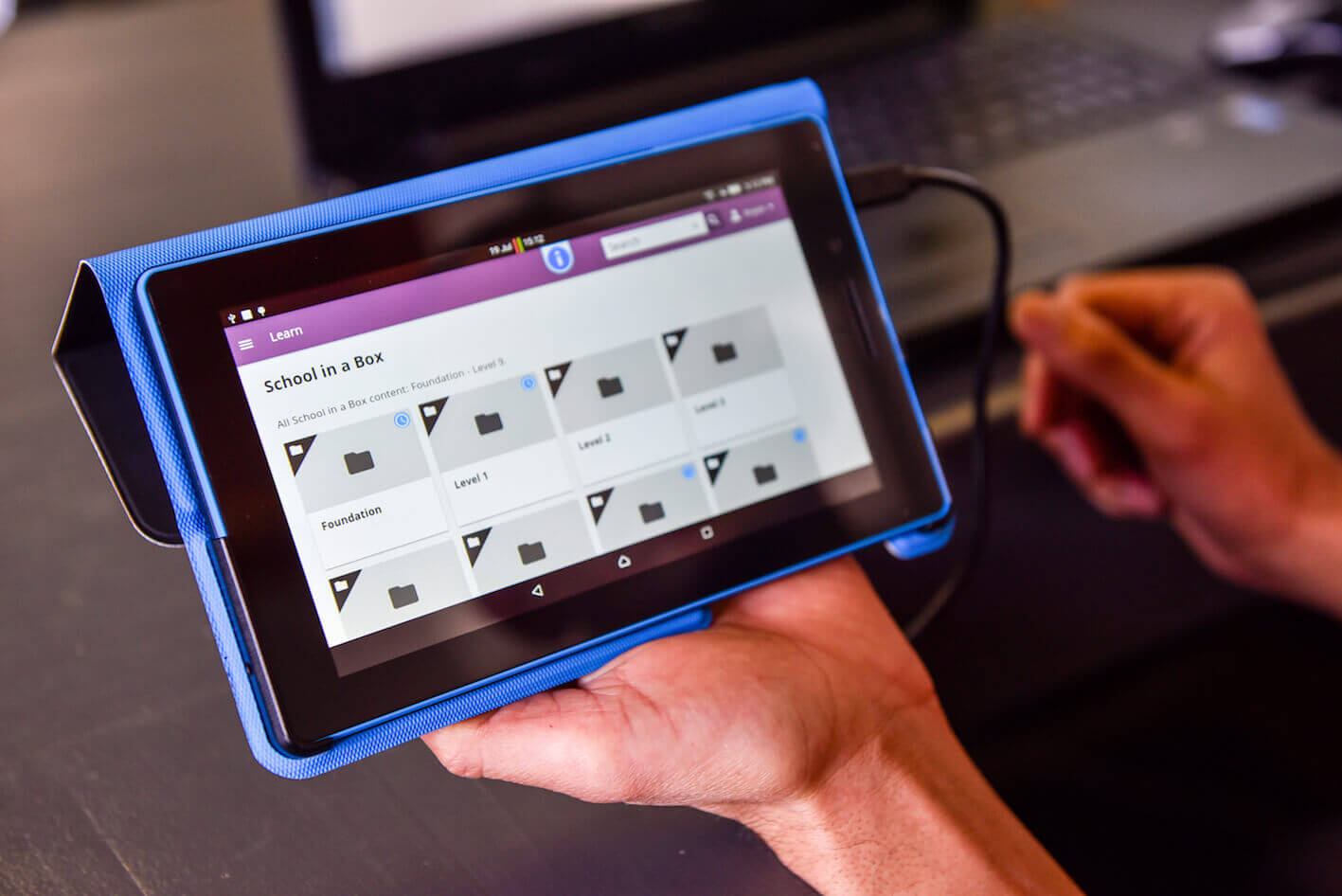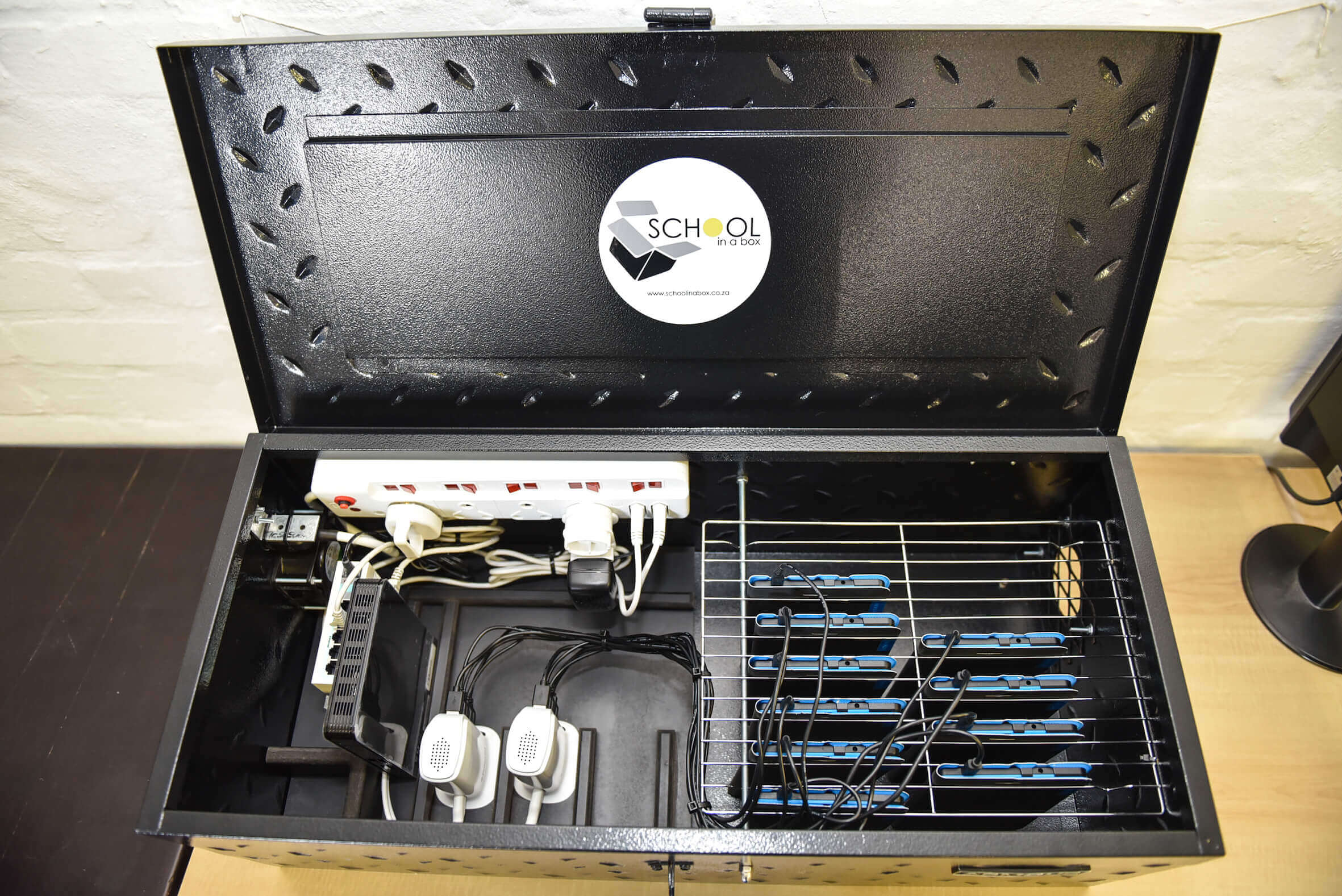 The hardware in the School in a Box is housed in a purpose-built, portable metal trunk:
Server: A server running FreeBSD with 1TB of storage, configured to cache all educational content to reduce data usage.
Router and Dongle: Mikrotik router able to connect up to 100 devices through wifi, with the capability of ethernet and 3G WAN connectivity.
USB Multichargers: For up to 30 tablets.
Tablets: Up to 30 Lenovo tablets: Quad core slim design tablets running Android Kit-Kat 4.4; 7 inch HD Capacitive 1024*600 screen; A33 Quad-Core CPU; ARM Cortex A7 @ 1.3Ghz; 1GB DDR3 memory; 802.11b/g/n wifi; Polymer 2800Mah battery; 8GB storage; cover included. There is also the option of providing your own tablets, or requesting 10″ devices, subject to certain minimum requirements.
The tablets are all configured to operate our Social Project launcher, with the following characteristics:
Login through a unique login name.
Offline educational games and apps including chess.
Lessons that can be selected by grade and section, linked but not pegged to the CAPS syllabus, which include interactive videos and various apps, games and exercises (single login).
Content for the following subjects (as at January 2017 – additional lessons are added monthly):
English Grade 4-12
Maths Grade 4-12
Maths Literacy Grade 10
Natural Science Grade 8-9
Physical Science Grade 10-11
Business Studies Grade 10-12
A Foundational Literacy Programme for Grades 1-3
Computer Coding
Carefully selected online educational apps and life skills games and apps.
Some programmes and apps used: